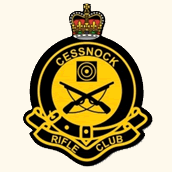 Club History
Cessnock Rifle Club was formed on 21st October 1908 making it one of Cessnock's oldest organizations. The first rifle range was built on the eastern side of Kitchener Road. Railway connections to collieries south of Cessnock brought about closure of the range in 1917 and a move was made to the present site near the racecourse.
In common with Rifle Clubs throughout Australia Cessnock Rifle Club members enlisted in the armed services and saw service overseas during the Great War 1914-1918.
The 1920's saw steady progress on range development and Club activity, however the 1930's Depression brought reduced activities with a great unemployment in the area. It was a feature of the Club that unemployed returned soldiers were given preference for employment as paid marker during competitions.
On the outbreak of World War II the club affiliated with 13th Machine Gun Regt. West Maitland Light Horse. As the War progressed club activities were placed in recess, members continued by using .22 rimfire rifles with Cessnock Miniature Rifle Club. Again a number of members enlisted in the Services and others served in the Reserve Forces and the VDC.
1947 saw the club re-formed, the range extended and completely rebuilt. The clubhouse was officially opened in 1954 and extended and refurbished in 2005. Two extra targets were installed in the 1960's. Today Cessnock Rifle Range is one of the best appointed in Australia.
Membership declined in the 1960's due to withdrawal of government subsidies then resurged in the 1970's with the introduction of new rifles. In 1998 all Hunter Valley Rifle Clubs moved to Cessnock.
Cessnock Rifle Club has conducted an Annual Open Championships meeting every year since 1948 which attracts competitors from all over the State and sometimes interstate. The 2008 meeting commemorated the Club's Centenary Year.
CESSNOCK RIFLE CLUB INCORPORATED
ABN 19 355 385 498
CLUB APPROVAL No: 405 648 553